Sale!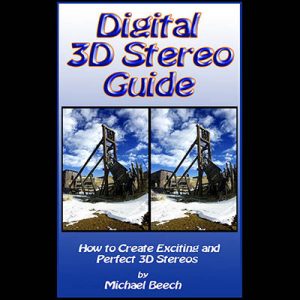 Digital 3D Stereo Guide
Solid techniques will carry any stereographer to a very high level of skill. This is a "must have" for every serious student of digital stereo photography. You will quickly learn to make every stereo image a successful and high impact image . . . no more failed or un-viewable stereos. Special introductory chapters, including the popular "Beginner's Guide to 3D Stereo" will bring the completely new novice from zero knowledge to completely competent immediately.
Available as a printed book or a PDF ebook which works GREAT in both Kindle and NOOK ebook readers, as well as in your tablet or computer. Read about it HERE).
not rated
$

23.95 –

$

25.95
Select options
Sale!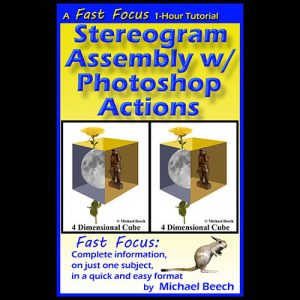 Stereogram Assembly With Photoshop Actions
Downloadable PDF eBook
FAST FOCUS Tutorials are Rapid, Easy 1-Hour Lessons providing complete Information on Just One Subject in a Quick and Easy Format.
PDF ebooks work GREAT in both Kindle and NOOK readers, as well as in your tablet or computer. Read about it HERE.
The "Actions" feature is one of the better time saving Photoshop features. It saves time – lots of time – by "remembering" how you do repetitious tasks and then replaying them whenever needed. Using the actions function can slash the amount of time required to create stereo pairs, anaglyphs, or any other multi-step repetitive activity. All you have to do is use the actions palette to record your commands as you create a stereo pair. Once that is done, you can apply those steps automatically, mistake free, to any other image.
Download PDF ebook
not rated
$

6.95
Add to cart